Tweens, or pre-teens, can be a challenge to go camping with. They get bored easily and it's hard to find activities that keep them interested. But with some creative thinking and smart planning, you can find things to do to make camping fun. Here are some of the best camping activities for tweens plus tips for camping with kids in this age group. 
How To Plan A Fun Camping Trip With Tweens?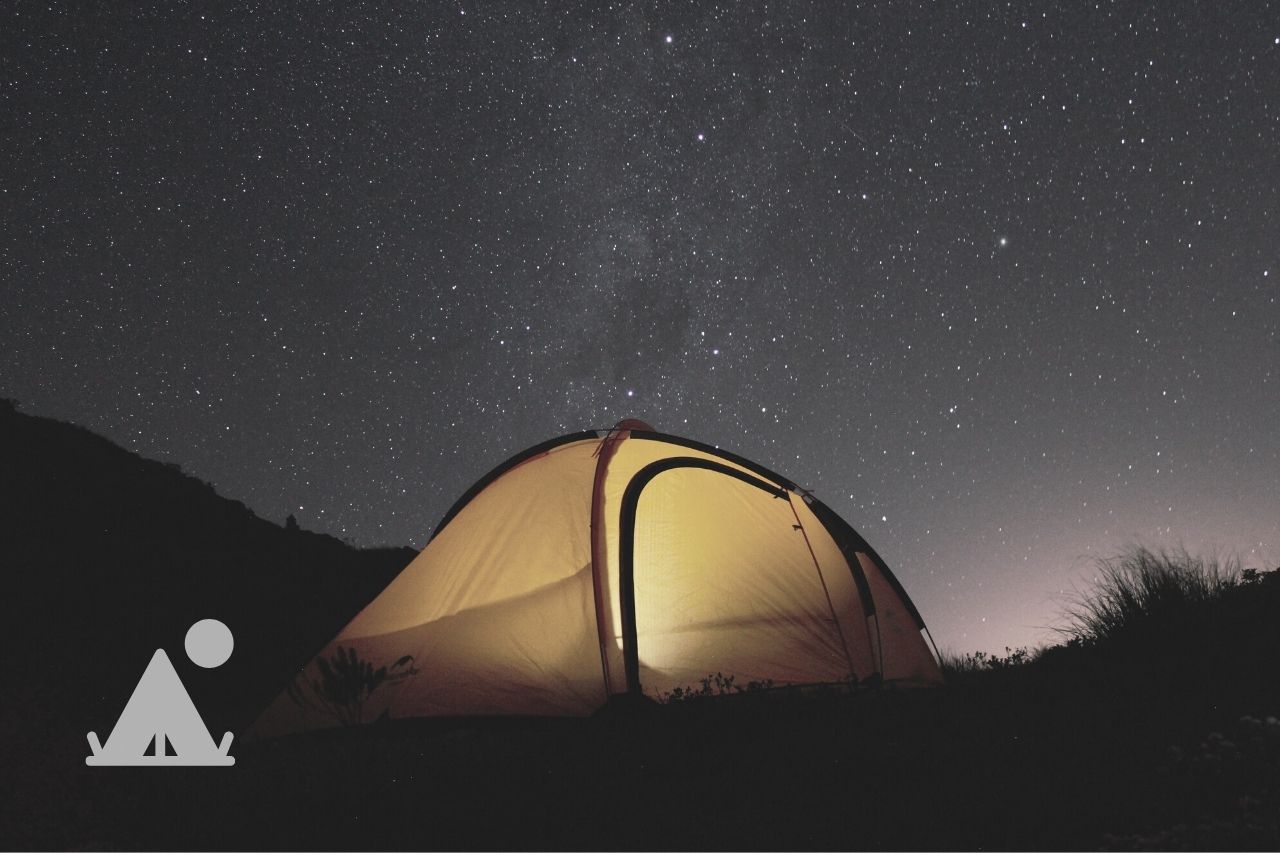 Before we recommend some great camping activities for tweens, let's talk about planning.
Many parents, grandparents, and guardians mess up at this stage, essentially guaranteeing an awful camping experience for everyone.
When you go camping with younger kids, you do most of the planning yourself. 
Sure, you kids can help fold clothes and pack toys, but you are the one who decides what you'll eat, the games you'll play, and what activities you'll do.
Kids usually go along with your plans.
With tweens, it's different.
At this development stage between childhood and adolescence, they are undergoing emotional and behavioral changes. One of the things you'll notice is that they seek more independence.
They are less likely to play nice with your plans or rules, and tend to seek out their own activities.
The mistake parents often make is planning the trip without involving their pre-teen kid. What you think is fun, may not be so fun for them.
They may also feel like they are being forced to do some of the activities, simply because you did not ask for their input.
The result is that they'll keep complaining, they'll get bored, and they'll be in a sour mood most of the time.
Here are some handy tips for planning a camping trip with tweens.
First and most important step: make sure they actually want to go camping. You can try to persuade them (maybe even bribe them?), but if they really don't want to go, don't force them. It'll ruin the experience for everyone. 
Plan the trip together so that they feel involved. You don't have to plan every last detail with them, but get their input on things like food and activities. 
Let them choose what activities to do. They hate hiking? Don't include it in the plan. Of course, you can also suggest some fun activities. Note that you don't have to do everything together. You can have some separate activities so that you also do some stuff you like. 
Don't take screen time off the table. Yes, they should be enjoying the outdoors and nature. But tweens don't appreciate nature quite as much as us older folks do. Allow them some screen time on their phone or tablet for half an hour to an hour each day you are camping. It'll make life easier for everyone. 
Finally, let them pack their own stuff in a separate bag. They are old enough to do it and they'll appreciate the independence. Just make sure they pack everything they need (help them write a checklist). 
Top 10 Fun Camping Activities For Tweens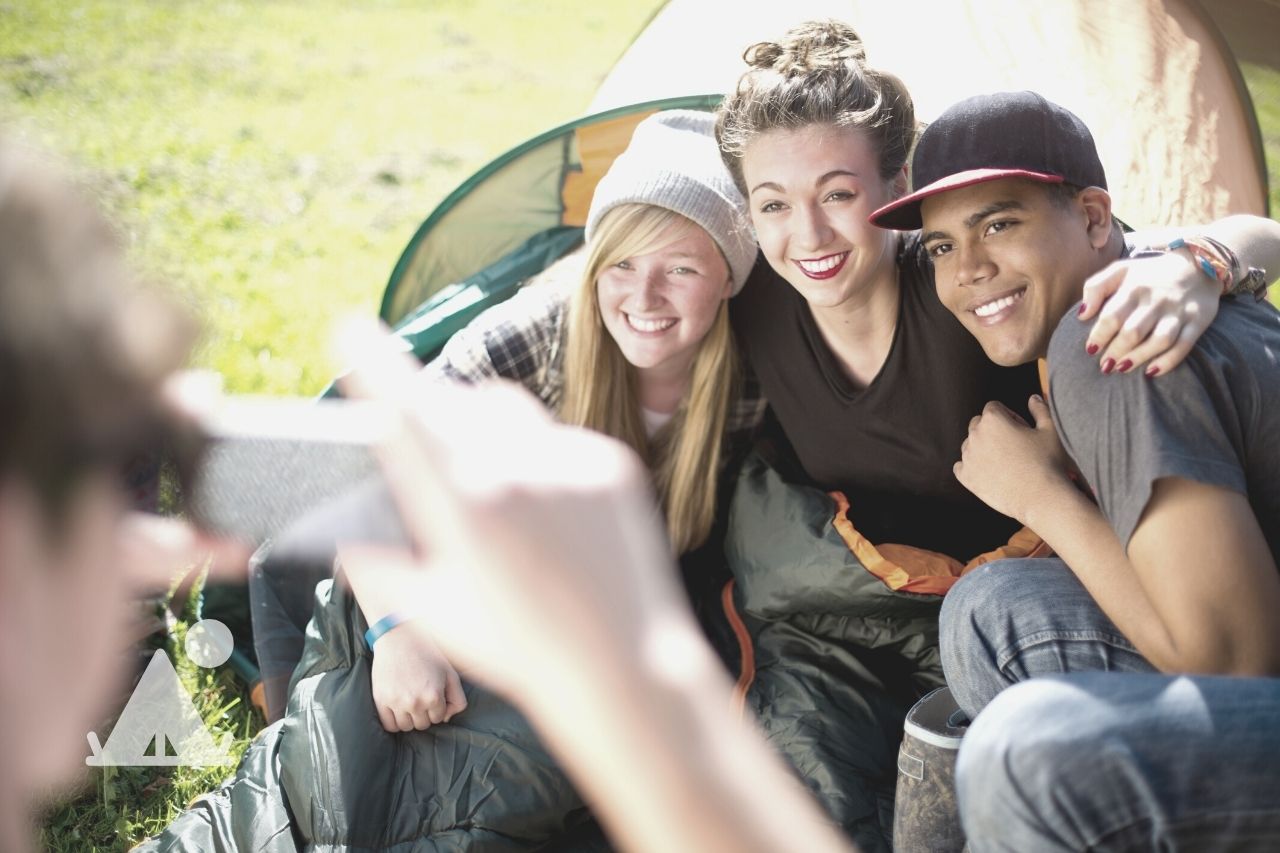 Here are our top 10 ideas of some fun things you can do with tweens when camping. Remember to consult them when picking the best activities.
Tip: The best activities for tweens mix some childish fun with a bit of teenage intensity and adventure. They should be challenging physically or mentally. Add a couple of purely entertaining activities to the mix. 
1. A challenging scavenger hunt
Scavenger hunts are usually for kids, but you can create a more challenging one that tweens will love.
Depending on the type of scavenger hunt, you can make the clues harder to figure out or hide the objects where they are harder to find.
You can also set up interesting challenges like who can collect 5 different colors of flowers fastest.
To make the scavenger hunt more fun, promise nice rewards like money or a gift.
2. Mountain biking or bike obstacle course
This is perfect if you want an intensive activity. If your tweens love cycling, pack your bikes.
Choose a location with a mountain biking trail nearby. Make sure it's not too difficult for them or yourself.
Alternatively, set up a bike obstacle course around the campsite and see who can finish it first.
3. Board games
For a more relaxed activity, look for board games designed for tweens. Here's a list of some great ones for tweens and teens.
4. Scary campfire stories
For some nighttime fun, look for some scary stories you can tell the tweens around the campfire or when you are in the tent.
There are plenty of stories you can borrow online. Just make sure they are not too scary or gory for them. Look for those that end in a funny twist.
5. Family camping games
There are so many games you can choose from like cornhole, darts, frisbee, soccer, catch, toss the ring and so on.
Explore online for some ideas, or come up with your own games that everyone will enjoy. Here are some ideas to get you started.
6. Exploring
Go exploring around the campsite. You can explore rocks, and challenge the tweens to find as many different types as they can.
You can also explore insects, flowers, and other natural features.
7. Filming & photography
Tweens love taking photos and videos, mostly of themselves. Why not turn it into a fun activity?
Have a family and individual photo sessions, and maybe even turn them into a physical album later. You can also have the tweens make videos of people singing, dancing, or doing a skit.
If they are into nature photography, look for some interesting sceneries and stuff to photograph.
Challenge them to take landscape photos, macro photos, or time lapse videos. If they love astronomy, carry a telescope and try some astrophotography.
8. Hiking, but make it fun
Most tweens don't enjoy hiking. But you can try to make it more fun by including mini-activities during the hike such as scavenger hunts and other games, exploring, photography and so on.
Don't forget to pack snacks and some food; it makes the hike much more enjoyable and tolerable.
9. Glow in the dark games
Carry a couple of glow in the dark or LED games that you can play at night.
Ideas include LED cornhole bean bags, glow in the dark capture the flag game, and this light up tumbling tower game. 
Here's a video preview of the capture the flag game.
10. Movie
If you plan to go camping with the tweens often, get a portable outdoor projector and screen. It makes for great movie nights when camping, and the tweens will love it.
There are endless ideas of fun things you can do while camping with tweens. Feel free to expand beyond this list.
You can also try going to a camping site with fun activities for the tweens to do like swimming, exploring and games. It'll take some of the pressure off you.
Another idea is to find a way for them to engage in their hobbies while outdoors. It can be photography, painting, drawing, reading, or cooking.
By the way, make sure the tweens help you with practical activities like setting up the tent, preparing a fire, and cooking.
You might be surprised how fun they find it to be. You can even assign everyone a task so that they feel responsible for something.
How To Get Tweens Interested In Camping?
If your tween is not interested at all in camping, don't give up yet. There are a few things you can try to develop a love for the outdoors in them.
Of course, it's important to know when to give up. Just like adults, some tweens simply hate camping and that's okay.
You can find other fun activities to do together.
Start easy. You don't even have to start with camping. Start with fun day hikes or picnics and slowly build up to camping.
Start with easy camping trips in established sites with lots of fun activities around for them to do. You can even try glamping first to get them used to the idea of sleeping in a tent.
Avoid camping in extreme weather, whether it's heat, cold, wind, snow or rain. One awful camping experience can make them hate camping forever. Time when the weather is warm.
If they don't like sleeping in a tent, consider switching to RV or car camping. It's easier than tent camping.
Have them bring their friends along. Just make sure that their friends also enjoy camping.
Don't do the same things every time. Switch up the camping experiences to keep things interesting. Go to different locations, try different activities, and do different kinds of camping (tent camping, hammock camping, car camping etc.).
For those with younger kids who are not yet tweens, start camping with them from a young age. They'll get used to it and might enjoy it enough to keep doing it through their tween and teen years.