When camping in summer, you need to be ready for heat, humidity, rain and cold. This means packing the right kind of clothes to deal with a wide range of weather conditions. Here's a guide on what clothes to bring camping in summer.
Is It Too Hot To Camp In the Summer?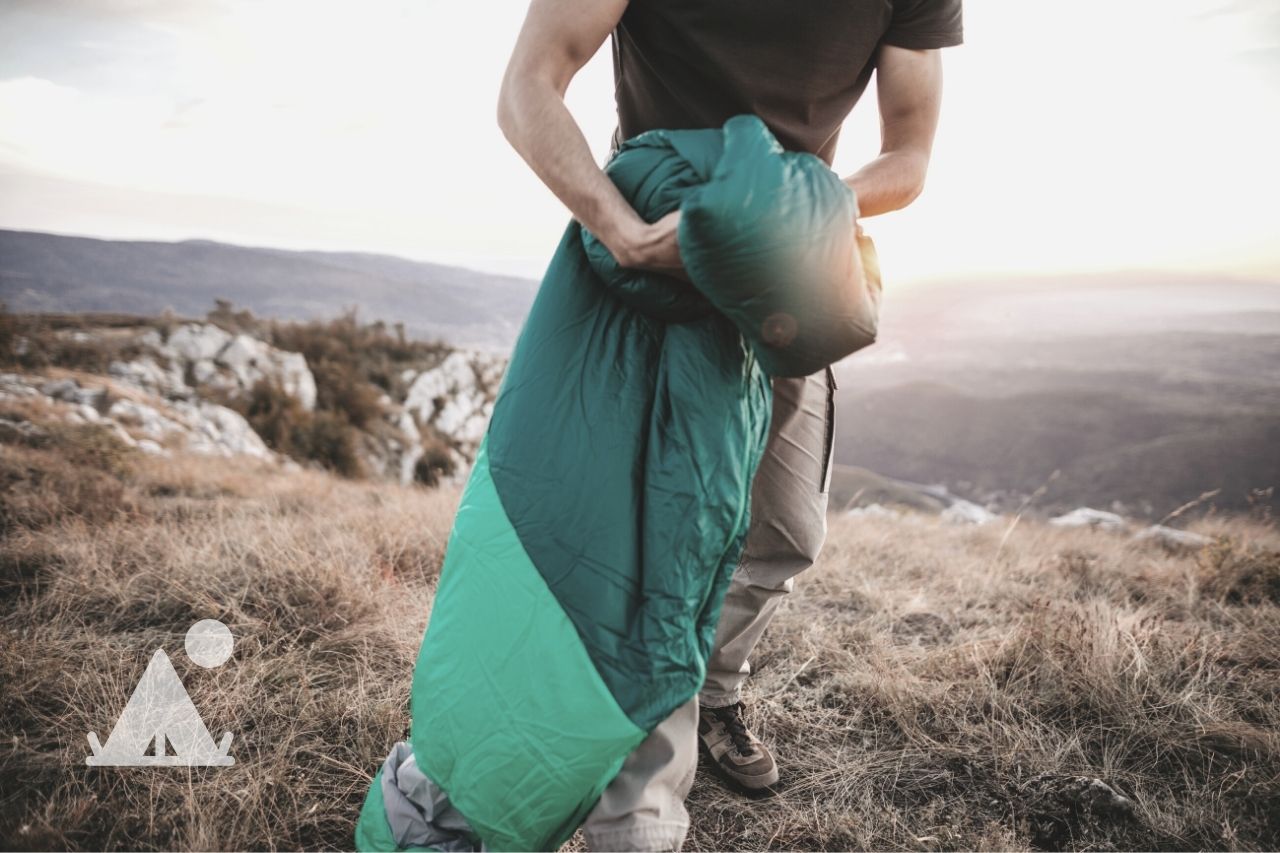 Summers are generally hot in the United States. But in many places, it doesn't get dangerously hot and it's usually safe to go camping as long as you pack the right clothes and gear.
That said, summers are not the same across the United States. So don't automatically assume you'll only need to pack clothes for warm sunny weather.
Some places like Seattle and Portland can still get cold days during summer.
And even in places that have hot summer days, the nights can get pretty cold.
You also need to think about rain. Check the precipitation forecast of where you'll be camping.
Many places in the US experience rainfall during summer, with some states like Florida and Massachusetts getting a lot of it. Some areas rain almost daily.
Another major concern when summer camping is high humidity. It can actually be very dangerous if you are not prepared for it.
High humidity makes it feel hotter than it is because sweat on your skin doesn't evaporate as easily (evaporation is what cools you down). You can easily overheat if you are not careful.
Humid weather can also lead to dehydration because you sweat a lot more. It also makes everything, including your clothes, wet and makes you feel more tired.
Best Clothes For Warm Days When Camping
It's likely to get hot during the day. You need clothes that will keep you cool while also wicking away sweat. Here are some tips for picking the best clothes to cope with the heat.
Choose light and breathable clothes. You want your skin to breathe as much as possible. This keeps you cool and allows sweat to evaporate.
Wear moisture-wicking clothes. You'll be sweating a lot.
Choose fast-drying clothes. This is where we leave cotton behind. It's good at absorbing sweat, but it doesn't dry quickly. The last thing you want is to walk around in damp clothes.
Outdoor clothes and sportswear made from synthetic fabrics like nylon and polyester meet all the above three requirements.
In addition, they are durable and can handle the rough outdoors without wearing out too quickly.
When choosing items of clothing, remember to layer. Pack multiple pairs of breathable and moisture-absorbing socks and underwear, light t-shirts or tops, and a light sweater or jacket for chilly mornings and evenings.
Should You Wear Cotton When Camping In Summer?
We've mentioned that cotton is not ideal for hot days because it's slow drying. It's an especially poor choice if you are camping in a humid area or if you expect rain.
However, if you'll be camping in a hot and dry place, you can wear a cotton t-shirt or top. It'll be damp after a while, but that's a good thing in a low humidity environment. It keeps you cool.
You can also wear cotton blend clothing to get the benefits of both cotton and synthetics. For instance, a polyester and cotton top will feel soft, offer good breathability, and dry fairly quickly.
Are Wool Clothes Good for Summer Camping?
Wool is one of the best fabrics for outdoor activities, whether it's sweltering hot or freezing cold.
The magic of wool is that it adapts to different kinds of environments. When it's hot, it wicks away moisture and provides excellent breathability.
When it's cold, it traps air, providing insulation to keep you warm. It retains its insulation even when wet, unlike cotton.
Some of the best outdoor wear including socks, underwear, pants and tops are made from wool, usually Merino wool.
Another advantage of wool clothes is that they are environmentally friendly (they are usually sourced sustainably and are biodegradable). They also don't stink as much as synthetics, no matter how much you sweat.
The only downside of wool clothes is the price. But you can get clothes made with a blend of wool and a synthetic fiber like polyester or nylon.
They won't be as good as pure wool, but you'll still enjoy some of the benefits of wool at a lower price.
Tip: Keep in mind that wool wear requires special care. Check the tag for washing and care instructions. You'll need to wash them on a gentle cycle and use wool-safe detergent.
Wear Clothes That Protect Your Skin
It may seem counterintuitive to wear pants and a long sleeved top when it is hot. But it's important to cover most of your skin to protect it from the sun.
In addition to sunscreen, protective clothing will protect your skin from sunburn. It also protects you from bugs and bushes when outdoors.
Definitely add a wide brimmed hat to your packing list. It'll protect your head and face from the sun's heat and blinding light.
We also recommend a pair of sunglasses for your eyes.
Best Clothes For Cold Nights When Camping In Summer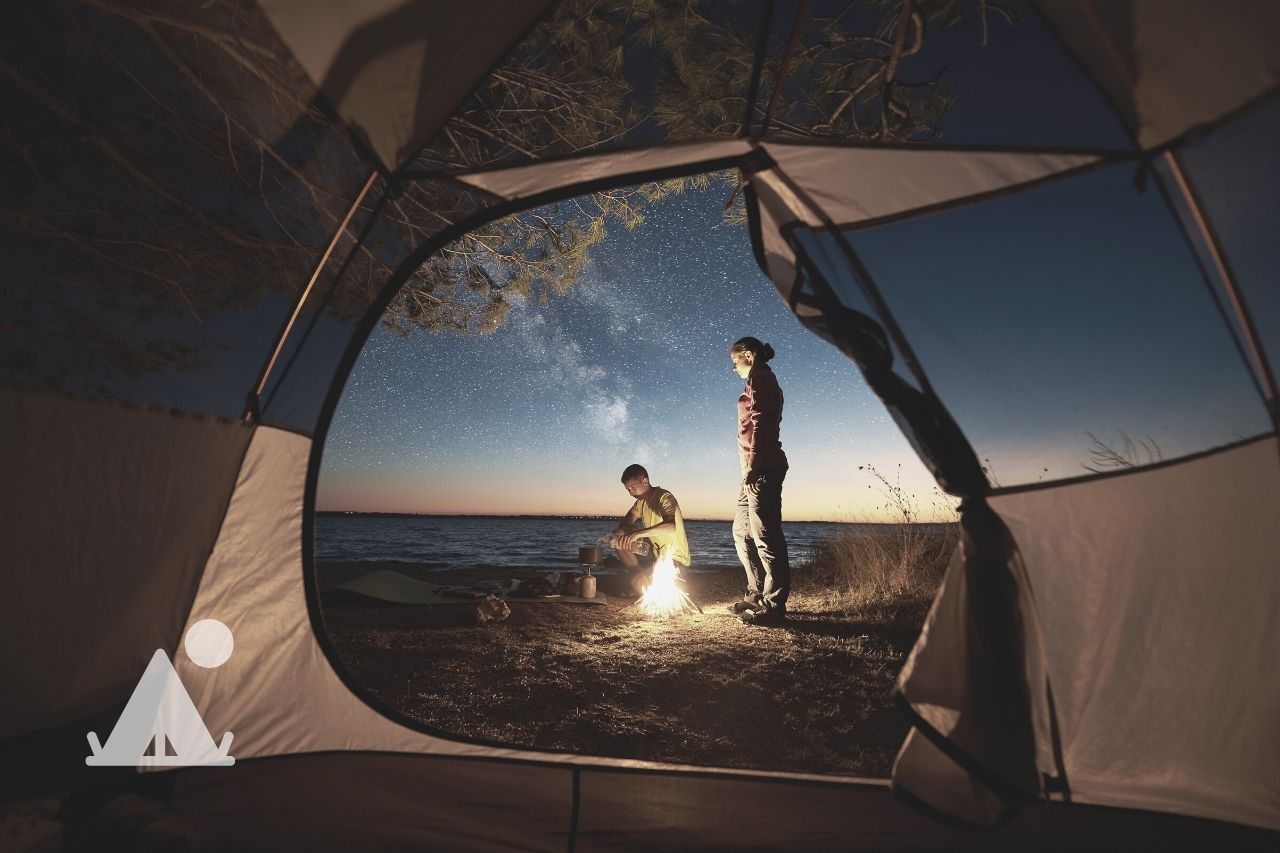 The kind of clothes you pack for the night depends on how cold it gets where you are going. 
Dry and hot areas like Arizona tend to have a significant swing in temperature when darkness rolls in and it can get pretty chilly.
High altitude campsites can also get very cold, with temperatures sometimes dropping to almost or below freezing.
If you expect a cool night, you can layer a long sleeved top with a fleece or wool sweater. Don't forget to carry a pair of warm pants and some thick socks.
You'll also need some sort of headgear like a scarf, beanie or balaclava.
If you expect much colder temperatures, pack a coat. You may also need to add another layer of clothing between your top and coat or jacket (a fleece sweater is perfect for that).
Also carry a pair of warm gloves.
Best Clothes For Rain When Camping In Summer?
Depending on where you'll be coming, you'll need to dress for both heat and rain. In some places, clouds roll in suddenly without warning and it starts raining.
This is where layering is important. Pack a breathable top or t-shirt, a warm sweater, a rain jacket and a pair of waterproof but breathable pants.
Which Are The Best Shoes For Summer Camping?
Similar to clothing, you'll want to stick to light and breathable shoes when camping in summer.
Pack a mix of different shoes to suit various activities. For instance, have a pair that's ideal for hiking, even if you'll only walk a bit around the campsite.
If you expect rain, carry a pair of waterproof boots.
For nighttime and relaxing around the campsite, sandals, crocks, or flip-flops are great. If it's chilly or you are concerned about mosquitoes attacking your feet, pack a pair of slip-on sneakers or rubber shoes.
How To Stay Cool When Camping In Summer
Wearing the right clothes is the most important step in staying cool and comfortable when summer camping.
Here are some additional tips for staying cool in and outside the tent.
Carry the right type of tent. We recommend a 3-season tent. It's designed with lots of mesh to allow ventilation.
Cover the roof and sides of the tent with reflective insulation foil. It'll reflect away heat, thus keeping the tent interior cool.
Open up any windows, doors, and roll-up sections to improve airflow in and out of the tent.
Adjust your rainfly to create a gap between it and the tent. This improves ventilation. Here's a video showing one of the ways you can set up your rainfly to increase tent ventilation.
Add a small camping fan to your tent to increase airflow.
Pitch your tent under the shade of a tree. It'll be much cooler there.
Pitch the tent such that the door faces the direction of incoming wind. Then open the doors and windows to allow wind to pass through the tent.
Carry a portable evaporative cooler if you'll be camping in a hot and dry place (and you have a portable power station). These types of coolers, also called swamp coolers, use very little power. In addition to cooling, they also humidify, which makes the dry air a bit easier to breathe.
Hydrate as much as possible with cold beverages. Lot's of water, obviously, as well as energy drinks, juice, ice tea, and so on. Energy and electrolyte drinks are especially helpful when you sweat a lot as they replenish lost salts.