There's nothing quite like camping. The refreshing smell of nature, being surrounded by breathtaking sights, sleeping under the stars, sitting around the campfire with friends and family roasting marshmallows. It's truly an amazing experience everyone should enjoy at least once in their lives.
However, camping can quickly turn from a dream come true to a nightmare, if you are not well prepared. An adventure that was meant to be fun and exciting can become challenging and far from comfortable or even enjoyable.
So in this blog post, I'll share with you some tips on how to make tent camping comfortable, hence enjoyable. Read on.
The Purpose of your Camping Trip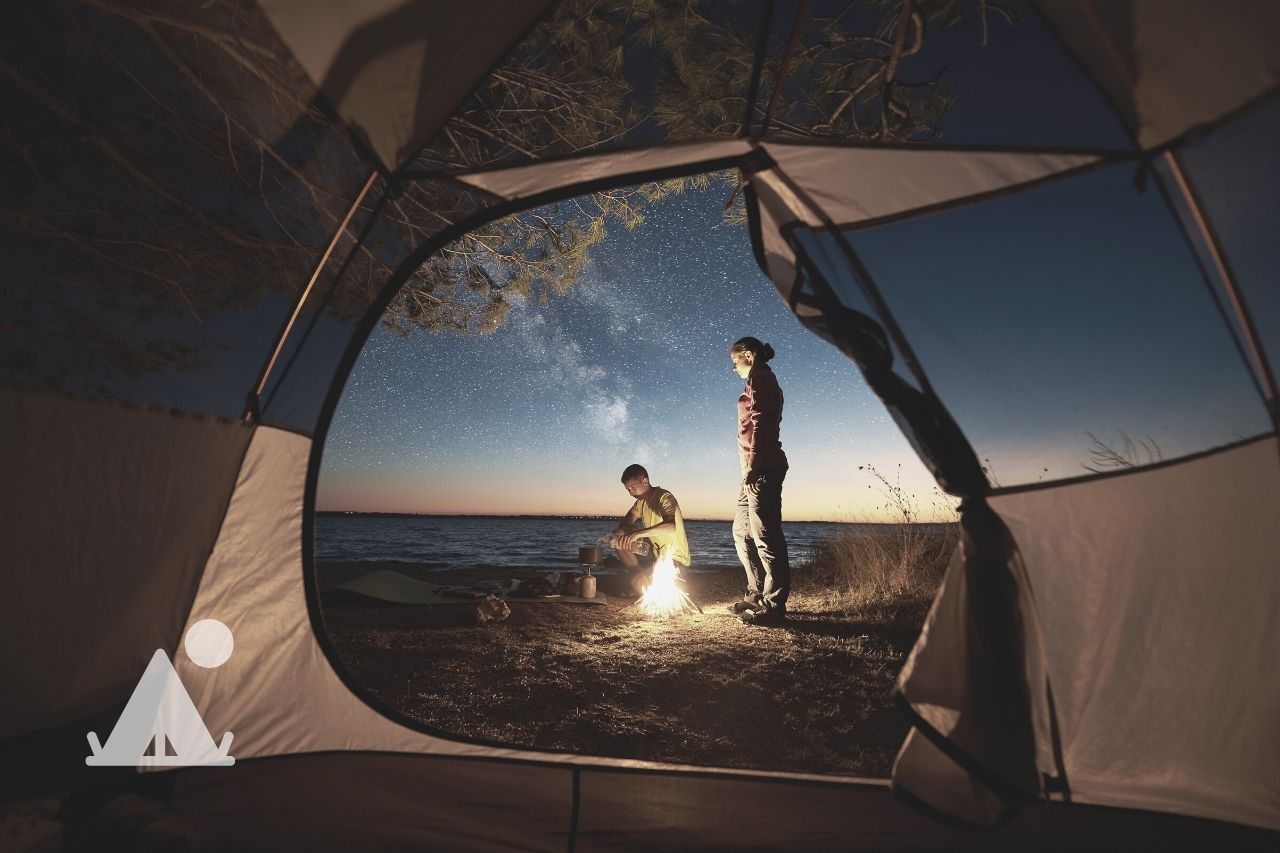 Why do you want to go camping? To connect more with nature? Have a good time with family and friends? Enjoy other activities like canoeing, water volleyball, biking or to just exercise in the great outdoors?
I believe this is where it all starts if you want to make your tent camping experience more comfortable. Once you know what you really want, it will be easier for you to prepare accordingly for your trip.
Where to Camp?
Answers to the questions above will help you to decide on where to camp. If you enjoy the peace and quiet of nature for example, a state or national park is the perfect choice to make your camping a success. Wild camping is also a good option if you are a serious nature lover or live for adventure.
If you prefer an action-packed trip, a campground surrounded by fun-filled activities is just what you need. And if you want to connect with nature and still have fun, a fun campground that's tucked into the wilderness would do. Or, a campground close to a state/national park.
Bear in mind, amenities will vary from one campground to the next. It's up to you to decide if you want an improved campsite with showers, running water, electricity or a solitude and primitive tent camping experience where there is little to no facilities.
Be sure to; check the size of the campground and campsite (they might be tiny than you'd like), read all the rules and regulations. Just find out as much as you can about the place before making any reservations (if required).
Finding a Spot at the Campsite
Whether you're wild camping or at an established campground, finding a suitable camping spot is key to a comfortable tent camping experience. The wrong spot can ruin the whole thing. Any regular camper can attest to this.
Here's how you can find the best possible spot to set up your tent:
Choose a flat even ground
Grassy and sandy areas are the best as the surfaces are not abrasive or sharp. Depressions are also OK, but cold air tends to settle there and things can be messy when rains. So you should avoid this spot, if possible. Compacted grounds are also not the best spots as your tent might end up in a puddle in case it rains.
Sometimes finding a level surface may not be always possible and you have to pitch on a slope. In that case, always sleep with your head uphill to avoid waking up with a nasty headache. Make sure you clear all twigs, rocks and rubble on the ground before pitching to avoid a hole in your tent.
Look for shaded spots, especially if you're camping in hot weather
I personally prefer some sunshine in the morning to warm me up and shade during the day to keep me cool. Don't set up tent under or near dead trees or limbs that might fall on you. Be extra cautious if you're camping in winter conditions as heavy snow loads can cause branches to break unexpectedly.
Beware of your surroundings
If you want a comfortable and safe tent camping experience, avoid areas that are prone to landslides and avalanches. Don't set up camp at the bottom of the cliff.
If there is a chance of thunderstorms, stay away from isolated tall trees. Look for a low area under dense stands of short trees as it offers the best protection from lightning. Should you encounter strong winds, look for natural windbreaks such as thick, low bushes and boulders for cover. Also, try to position the tent's door away from the wind for better protection.
Aim for privacy
The last thing you want is a crowded campsite with noisy neighbors who keep you awake at night. Choose a site that offers a bit of privacy and away from human trails. While it's always a good idea to camp near a water source, you will be subjected to heavy foot traffic. It's best to fill your water storage and keep your distance from other campers.
If you're out in the wilderness, camp at least 200 feet away from water supply to avoid contamination and mosquitoes. You should as well avoid areas near dense vegetation, tall grasses and marshes as they attract ticks and other pests.
Remember to leave everything just as you found it for others to enjoy.
What to Bring?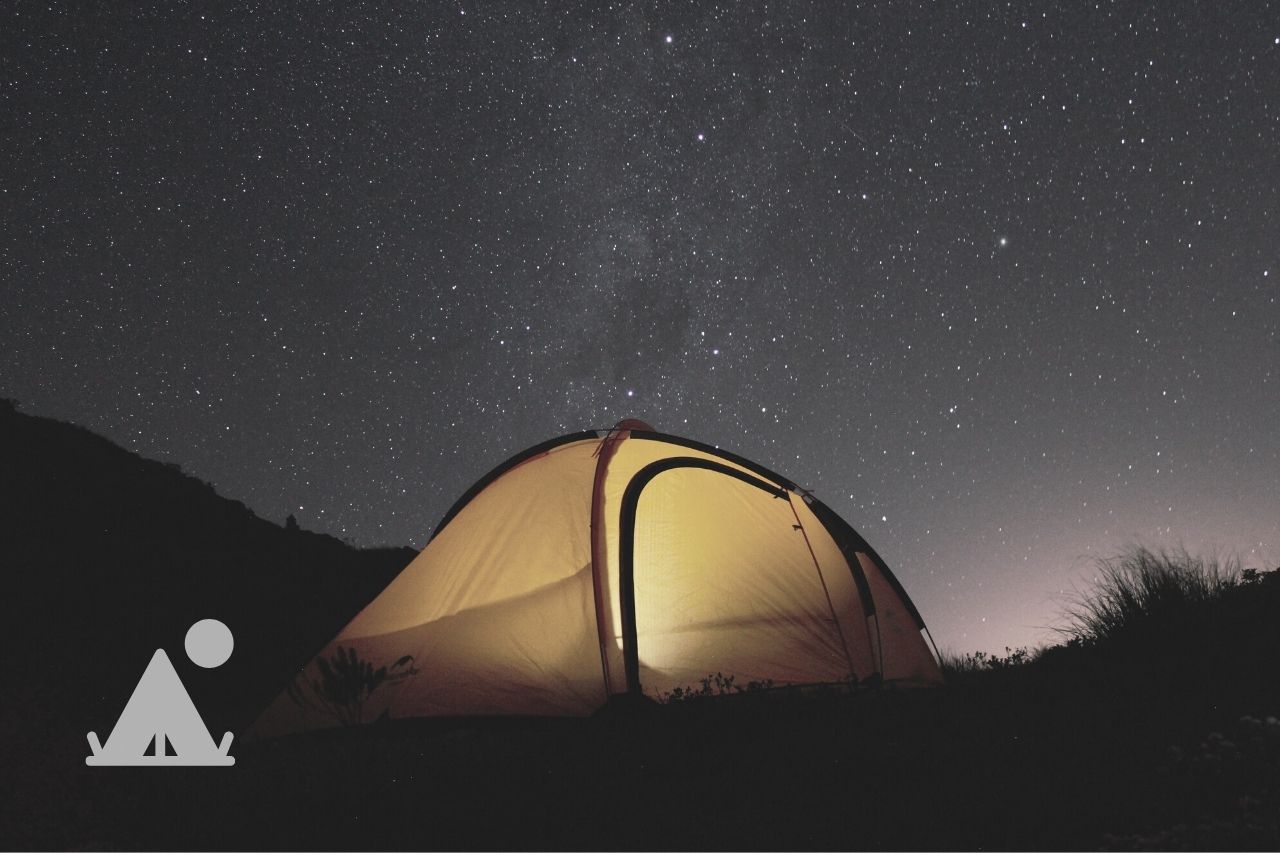 What you bring on a camping trip can very much affect your comfort levels. I will not emphasize this enough; having the right gear can make all the difference, even if you're camping for a night or two. Here's a list of indispensable gear that will make your next tent camping as comfortable as possible.
The Right Tent
A tent is your temporary home away from home, so ensure you get the right one for your needs. If you are a newbie, invest in a quality tent. I'll tell you for a fact, it will be worth your while. Some of us learned the hard way. But this doesn't mean you have to buy the most expensive tent, just follow the rule of thumb and buy the best you can afford.
Be sure to get a tent that fits everyone comfortably. A cramped tent is a perfect recipe for discomfort. It's also a good idea to practice setting up your tent in your backyard first.
If you haven't used your tent for a while, examine it thoroughly for holes, tears or mold growths before heading out. Fix any issue, if possible, to avoid a disastrous experience.
Ground Cloth
Also known as groundsheet or footprint, a ground cloth protects the floor of your tent from rough or abrasive surfaces and keeps it clean. Since it's designed to perfectly fit the tent, it will prevents water from seeping into your tent when rain starts to pour.
Footprints can be expensive, but you can make one yourself using Tyvek material. Just ensure it fits the size of your tent. If it's too much of a hassle, simply buy a tarp and fold it to fit the dimensions of your tent.
Comfortable Tent Bedding
Having the right tent bedding can make a big difference to your quality of sleep. The wrong one will have you regretting your decision to go camping.
Sleeping bag
It plays a very important role especially in freezing temperatures. However, it's not possible to find a sleeping bag that suits all weather conditions and activities. Get one that best meet your personal needs and outdoor environment. Read my in-depth post on how to choose the best sleeping bag for the money before you make any decisions.
Sleeping pad
Often overlooked but it's just as important as your sleeping bag and tent. It not only provides extra cushioning but also has the ability to keep you warm when the temperature outside drops.
Tent sleeping pads come in three types; self-inflating, air and closed cell foam. I find self-inflating pads much more comfortable than the other two options. But then again it depends on how you prioritize your needs.
To find the best one for your needs consider its intended use and features that matter most to you such as weight, size, padding or insulation.
Pillows
There's no doubt pillows help us sleep better at night. You don't have to sacrifice its comfort just because you're heading out in the wild. You can bring one from home or buy a good comfy camp pillow which works just as well. Besides camping pillows are compact and lightweight as opposed to cumbersome home pillows.
Folding Camping Table and Chair
Not all campgrounds have picnic tables. Preparing, cooking and eating on the ground isn't always pleasant. So bringing a portable camp table can make your trip a little more comfortable.
In addition to this, it provides a place to keep all your kitchen equipment organized. You won't have to rustle through stuff in search of a spatula or lighter. It might also come in handy when playing board games.
A camping chair on the other hand allows you to sit back, relax and enjoy what nature has to offer.
Don't Forget:
A small LED lantern to brighten up your tent and make it feel more inviting.
Portable camping speakers to get good vibes going and make your trip feel more like home. Don't forget the charger.
Hammock to relax and enjoy the beauty of nature.
Earplugs to block out the noise from your buddy's snoring or animals scuttling through the woods. Eye masks can also come in handy when camping in summer.
Books, games to spice things up. There's nothing more fulfilling than reading a book by campfire light or near the edge of a river.
To try and stick to your regular home routine. You don't have to follow the same sleep schedule or morning routine, but it's helpful to have a familiar path to follow. You'll feel more comfortable. So if you begin or end your day by reading a book, pack it. If you do morning workouts, don't give it up.
To enjoy yourself.
The more comfortable you are, the more you'll enjoy your trip. And now that you know how to make tent camping comfortable, enjoy the ride!